Friday, September 19, 2014
SCOTLAND STAYS IN THE UNION BUT WANTS BIGGER WELFARE CHECK!
UK HIGH DRAMA! BIG CITY WANTS OUT...
Global Crisis of Elites...
Europe Gripped By Secession Panic...
Eight separatist movements that could be next...
Murdoch: 'Anti-establishment Groundswell'...
Drunken Anger On Streets...
BBC 5 LIVE...
SKY NEWS LIVE...
TURNOUT NEARS 85%; HIGHEST LEVEL SINCE WW2...
RESULTS...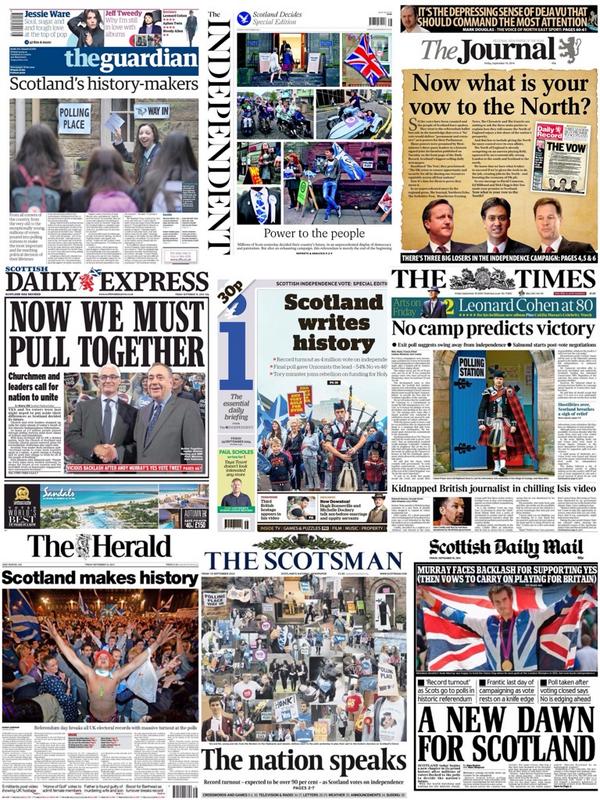 YES, BUT NO
Posted by

Ronald Barbour
at 7:17 AM