Kim Davis: Kentucky clerk wins marriage dispute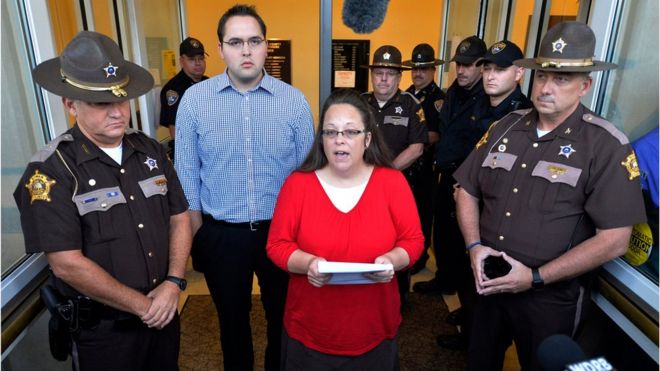 The famous Kentucky Christian clerk who was jailed for refusing to issue marriage licences to faggot couples has said her name will not appear on the paperwork.
Kim Davis noted that a marriage license without her signature would not be legal.
The US Supreme Court declared gay marriage legal in June.