Tuesday, March 22, 2016
INOFFENSIVE BELGIUM GETS ITS WAKE UP CALL FROM HELL!
THE SOLUTION: DEPORT ALL MUSLIMS FROM THE FIRST WORLD!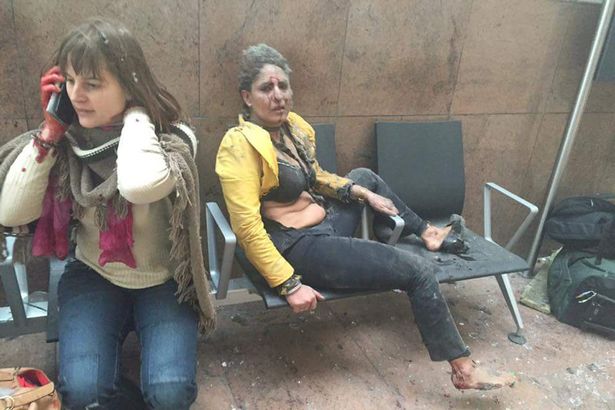 Suicide bomber attacks AMERICAN AIRLINES check-in desk at Brussels Airport...
Blast hits Metro station just yards from EU headquarters...
Shouts in Arabic before explosion...
More troops deployed to streets...
City Shut Down...
Phone Users Urged to Text Not Call as Networks Jammed...
'Shocking' Unpreparedness...
Terrorists remain at large...
Just blood -- like apocalypse...
ISIS Celebrates...
Whole of Europe has been hit: Hollande...
DELTA, UNITED reroute flights...
Belgium beefs up security at nuke plants...
Royal Palace evacuated...
Aftermath footage shows terrified travelers cowering behind suitcases...
Europe vows to defend democracy on 'black day'...
Attack narrowly missed two visiting U.S. Senators...
Posted by

Ronald Barbour
at 10:02 AM