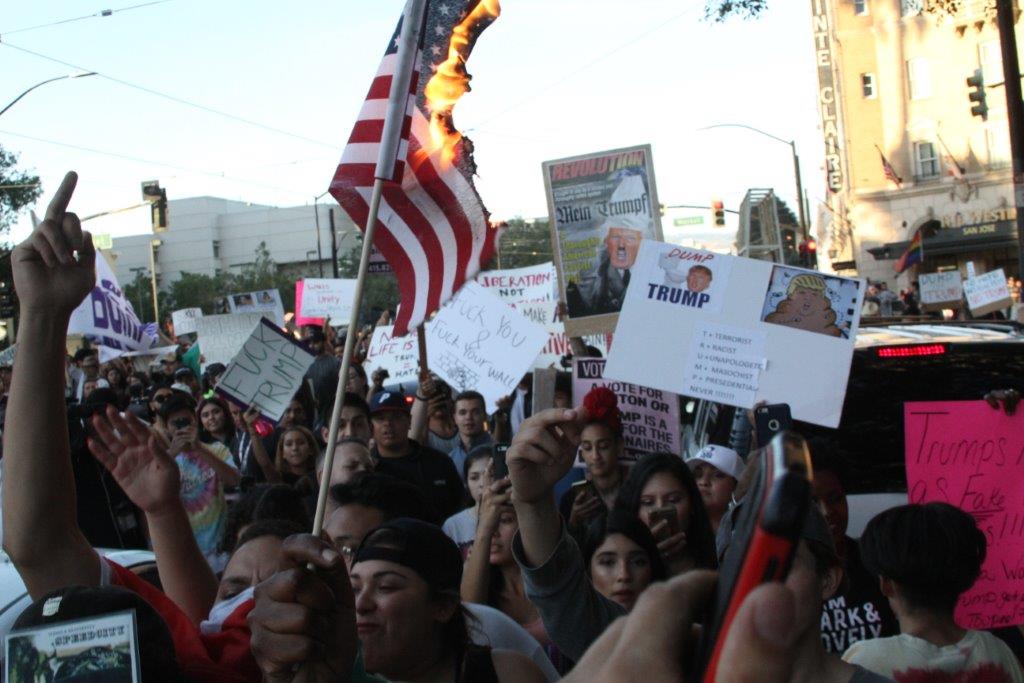 'NEVER SEEN ANYTHING LIKE THAT IN AMERICA'...
TRUMP CAMPAIGNERS CHASED DOWN LIKE PREY...
DOZENS PUNCHED...
POLICE ASSAULTED...
SAN JOSE MAYOR JUSTIFIES VIOLENCE...
VIDEO: FEMALE PELTED WITH HUEVOS...
MEXICAN FLAGS RAISED AS AMERICAN FLAG BURNS...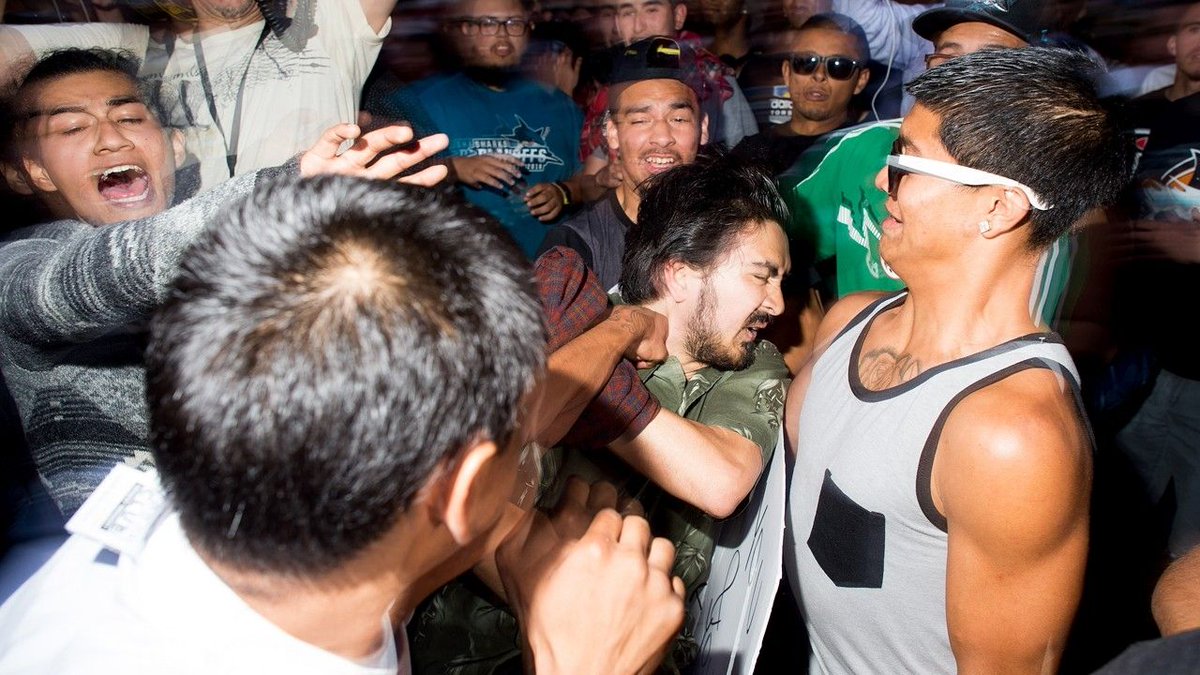 TRUMP SUPPORTERS TERRORIZED BY MOB
One day an American is going to be murdered by these anti-Trump scumbags. And that person might just become our Mohamed Bouazizi. And then all hell will break loose. Maybe.
https://en.wikipedia.org/wiki/Mohamed_Bouazizi