I posted this after Trump won the election twice and after he became President. The elite mediots, who control BBC, ABCNNBCBS, Faux, the Ny/LA Slimes, WSJ, Compost, and LaRaza Slimes fail to realize: President Trump does not need them to speak to his 62+ million voters/us.
He Tweets us, sends his contributors emails and controls the White House digital system. He bypasses the left wing mediots, when he communicates directly with us.
So, neither President Trump, nor his 62+ million voters need nor do we want BBC, ABCNNBCBS, Faux, the NY/LA Slime, WSJ, Compost, and LaRaza Times trying to tell us what our president is telling us. We know without their twisting and word games.
We don't need the "old gotcha" press conferences. With the whining and lying liberal mediots attacking our president. We are tired of the mediots lying and telling us what to believe and how to vote! Ban them from the White House. Trump's comments and statements are for his voters. We don't need lying liberal mediots to tell us what he says to us. There is zero filtering, adjusting and lying to us when Trump talks to us directly!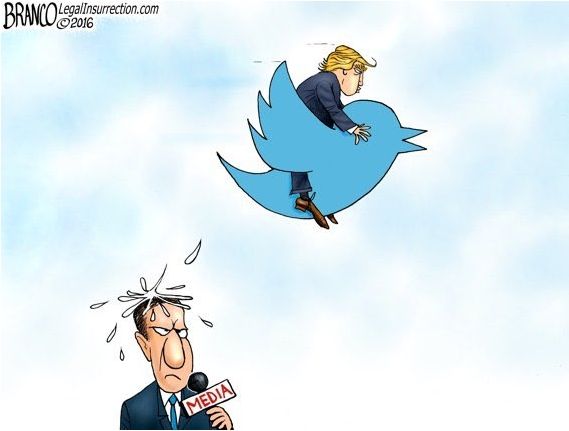 Official Washington is being traumatized by the tweets of Donald Trump.
Trump speaking directly to the people via Twitter or the Whitehouse.com is causing a crisis among mediots, politicians, Never Trumpsters and lobbyists. They just don't know how to handle "Trump's Twitter feed which traumatizes Washington and his enemies.