Thursday, September 07, 2017
"THE WORST STORM IN HISTORY HAS FLORIDA IN THE CROSSHAIRS"
....but...but...WAIT! The "European Model" says it misses Florida by a country mile and destroys South Carolina instead....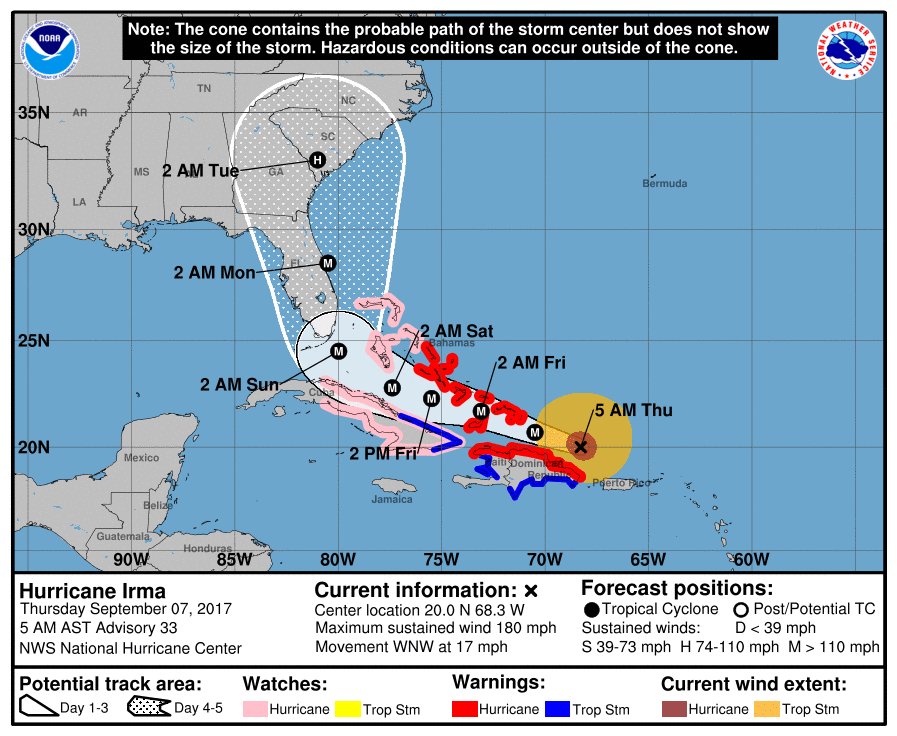 Storm tightens aim...
Thousands of troops deployed...
Supplies cleaned out...
Gas Stations Run Dry...
Plywood dispute at HOME DEPOT turns bloody...
Sheriff threatens arrests at shelters for fugitives...
Threat of Collapsing Cranes...
NUKE PLANTS IN PATH...
Posted by

Ronald Barbour
at 7:28 AM