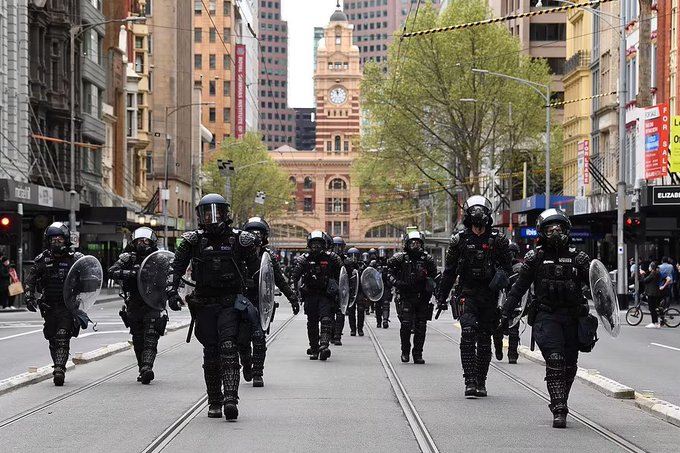 COVID REVOLT GROWS IN LOCKED DOWN OZ
POLICE FIRE ALLEGED RUBBER BULLETS TO CLEAR DEMONSTRATION AT MELBOURNE'S WAR MEMORIAL – AS THIRD DAY OF RALLIES BY CONSTRUCTION WORKERS AND ANTI-VAXXERS AGAIN TURNS VIOLENT
Hundreds of protesters rallied at Melbourne's WWI Shrine of Remembrance on Wednesday afternoon




After a tense standoff throughout the day, riot squad cops fired rubber bullets to disperse the patriotic mob




Several patriots were arrested during start of third day of anti-vaxx demonstrations

It came in response to the closure of the construction industry due to the rise in alleged cases of coronavirus. As is well known - the PRC tests give cause positives, so this alleged rise C-19 cases may be detection of the common cold.




Daniel Andrews and Prime Minister Scott Morrison have have encouraged the police violence and called the peaceful demonstrators "Domestic Terrorists."